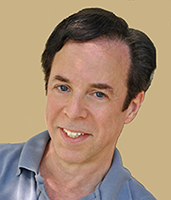 Our Background
Ken Greer and Sheana Schreider have been avid social and competitive dancers for over 25 years and dance instructors for over 12 years.
Ken and Sheana each held the position of adjunct professor at Stanford University as staff dance instructors for 9 years (2007-2015). Ken and Sheana created Stanford University's social dance curriculum. Ken and Sheana now teach as independent coaches in the San Francisco Bay area.
Ken's dance background includes International Standard ballroom, American Smooth, American Rhythm, West Coast Swing, Lindy-Hop, Hustle, Salsa, and a touch of Country Western Two-Step. Ken currently competes at the Championship level in International Standard ballroom.
Sheana has been dancing since she was 5 years old, originally classically trained in ballet. Her dance experience spans International Standard ballroom, International Latin, American Smooth, American Rhythm, West Coast Swing, Lindy-Hop, and Hustle.
Dance Styles We Offer
Ballroom
International Standard: Waltz, Tango, Foxtrot, Viennese Waltz, Quickstep
American Smooth: Waltz, Tango, Foxtrot, Viennese Waltz
American Rhythm: Cha-Cha, Rumba, Samba, East Coast Swing
Social
West Coast Swing
Swing (Lindy-Hop)
Hustle
Salsa
Night Club Two-Step
We've trained with a vast number of coaches, many of whom are US/World champions and US/World finalists.
International Standard: Luca Baricchi, Charlotte Jorgensen, Christopher Hawkins, Hazel Newberry, John Wood, Victor Fung, Anna Mikhed, Erminio Stefano, Igor Suvorov, Irina Suvorov, Anna Trebunskaya, Stephen Cullip, Francesco Flumiani, Davide Gozzi, Tone Jacobsen, and Erica Ridgeway
West Coast Swing: Kyle Redd, Sarah Van Drake, Michelle Kinkaid, Jeannie Tucker
Lindy Hop: Carla Heiney
Ken is founder of, and operates, these successful dance web sites:
Please contact us for group or private instruction.